Lunch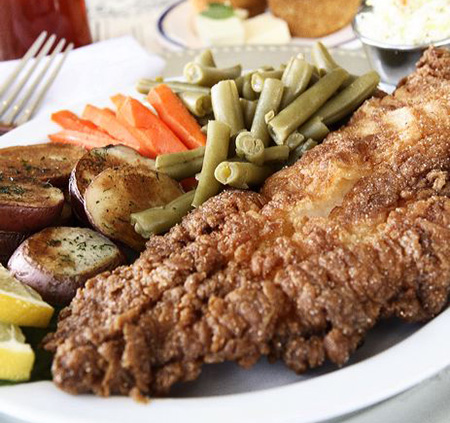 Visit us for some great lunches!
Select from our starters. Ranging from Crab Cake Sliders to Fried Chicken Wings.
Several different Soup and Salad selections to choose from.
Hot Meals like Old Fashiond Meatloaf with gravy, Fried Shrimp. Pan Fried Catfish, Pulled BBQ, Hamburgers, and Fried Oysters.
Awesome Sandwhiches! Powhatan signature sandwhiches and daily sandwhiches. A wide a varied selection to meet whatever appetite you may have!
Don't forget Dessets! Finish your lunch with one of our delicious desserts as a special treat.
Scroll down to view the full menu.